THE CHANGING LAWYER – Upchange Your Legal Career
Cheralyn and Stefanie connect with prospective law students about "upchanging," the continuous process of improving yourself in ways that exceed the basic expectations. "If you want to be a successfully attorney, you must continuously "upchange" your personal and professional reputation and skillset.
DEI THAT WORKS: Initiatives to Increase Engagement of Diverse Counsel & Vendors
Cheralyn and Stacey join a powerhouse roster of lawyers who are change agents and committed to discuss diversity solutions that work.

AFROPUNK- "Black Girls Cut Too"
In this article, Stacey documents her time as a self-harmer while also raising awareness about the highly underreported and underrepresented Black experience of self-harm and its relationship with intergenerational trauma.

The Advocate Magazine- "Pride and Grief"
Stacey and Cheralyn open up about the contradicting feelings of self-love and sorrow they experience as Black lesbians solely because of their identities as well as the heartbreak of having to explain the nature of this unjustified hatred to their twin sons.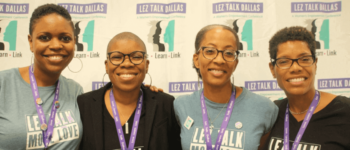 Lez Talk Dallas: A Women's Empowerment Conference
Stacey and Cheralyn are co-founders of Lez Talk Dallas, a conference founded to empower and honor the lives of queer women. In 2018, State Representative Victoria Neave presented the Lez Talk organizers with a Resolution commemorating the Lez Talk Conference!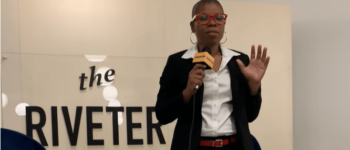 LPAC + Lez Talk Event
Stacey addresses the prejudice and discrimination virus that has spread at an exponential rate across the United States against the LGBTQ+ community and encourages Americans to take their country back by leveraging our collective political power.