Are you spending more time trying to find edited documents or tracking down the last link you sent than you are running your business? Luckily, Microsoft 365 has your back. Thanks to their new Fluid live components, collaborating, editing, and even organization amongst Teams just got easier. Here is what you need to know.
What are Fluid live components in Teams?
Fluid live components in teams make writing, brainstorming, and editing directly in Microsoft Teams a lot easier. Rather than sending links back and forth and updating your team on edits, Microsoft's latest update to the instant messaging system will now allow for your team to chat and edit documents live, in real-time, by everyone in your chat.
Not only is this new update more convenient, but it will also save your team time! Instead of sharing screens during a meeting, you and your team can make edits, discuss changes, create layouts, and write documents together.
How will Fluid live components affect your organization?
Like Google Drive's live collaboration functions, this new feature will help make finalizing projects a lot easier. Fluid components will now allow users to send a chat message and attach a document, table, action items, or lists that can be seen and edited directly in the chat. These documents will also be shareable across Microsoft Office applications like Outlook. This new feature makes editing easier between co-workers. It can help to minimize meeting times and decrease long chat threads.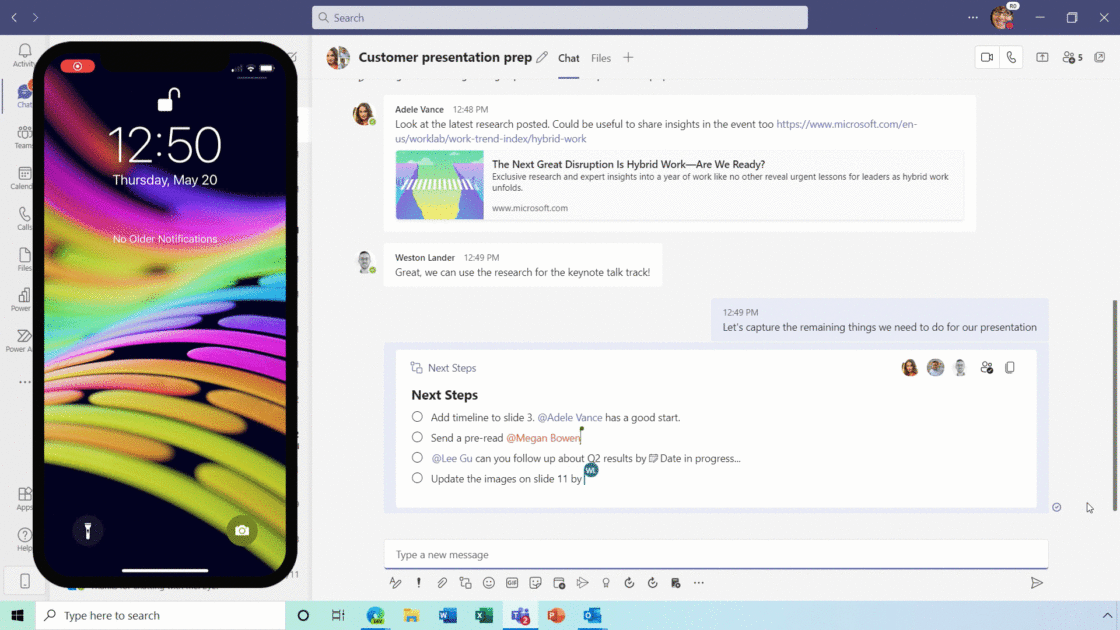 How do you use Fluid live in Teams?
🖥 On a desktop –
Go to a chat box and click on Insert live components.
Select the type of component you want to insert into your message. Do this before you type a message in the chatbox.
Enter content into the component. Change permissions if needed.
Send your message to collaborators.
📱 On Mobile –
Tap Compose options in the + menu, then tap Components, and select the type of component you want.
Enter content.
Send to collaborators.
📝 To co-edit a live component with other chat members –
Click inside the component and start typing.
Other chat members will see your typing and edits in real time. You will also be able to see theirs.
How can my organization get the most out of Fluid live?
The first way your small business can optimize Fluid live is to let your team know about these changes, especially because Fluid live can maximize the way your team does business! It is always helpful to tell your collaborators when you will be trying something new. Consider holding a short training to keep your employees up to date on Microsoft 365's latest updates like Fluid live components.
Ready to get started?
Book a free consultation with The Changists to find out how you can implement collaborative management systems for your business today.